Trenchlite® GRP Cable Troughs
Our Trenchlite® GRP cable troughs are lightweight, cost-effective solutions that still provide you with exceptional structural strength. Our Trenchlite cable trough system is up to 90% lighter than concrete cable trough alternatives.
What are the uses of cable troughing?
GRP trenches carry and offer cable protection for cables needed for communication, signalling, power distribution, and transmission.
What does our Trenchlite® GRP cable trough range include?
Our Trenchlite GRP Cable Trough Range includes Straight Angles, 90° Angles, T Sections, 45° Angles and Transition shapes. These are available in 300mm or 600mm as standard.
Why Trenchlite® GRP troughs over concrete cable troughs?
Compared to precast concrete trenches, our Trenchlite GRP cable troughs are 90% lighter. In comparison to traditional precast concrete, the reduction in weight is extraordinary.
Whilst a concrete cable trough system will weigh around 810KG, our grp troughs will only weigh around 31KG. As a result, the system is easy to install, reduces labour for workers and improves safety conditions.
How quick and easy are GRP cable troughs to install in comparison to traditional steel or pre-cast concrete alternatives?
Our fibreglass troughs are quick and easy to install and they do not need any welding before they can be used. In fact, our GRP troughs can be installed on-site using only hand tools. In contrast to more traditional troughs such as precast concrete, the time and labour saved with the installation of our GRP troughs alone is guaranteed to save money. Our fibreglass troughs are also far lighter than concrete troughs, which also, in turn, ensures that transport costs are kept to a minimum too.
What are the benefits of the High-Performance GRP Cable Trough Design?
Fibex GRP cable troughs have a reinforced design – our cable trough system offers significant advantages over typical lower-strength polymer and composite troughs and trenches. For example, our cable trough can withstand a 40-tonne test load without any concrete surround. With all of these benefits, it is clear that Fibex fibreglass troughs are the ideal solutions for various applications and projects.
WHERE ARE GRP CABLE TROUGHS TYPICALLY USED?
Substations – Power Stations – Wind Farms – Hospitals – Waste Water Plants – Chemical Plants – Biomass Plants – Oil Plants – Production Plants – Gas Compressor Plants – Petrochemical Plants – Rail Track Sides – Ports – Airports – Commercial Foundations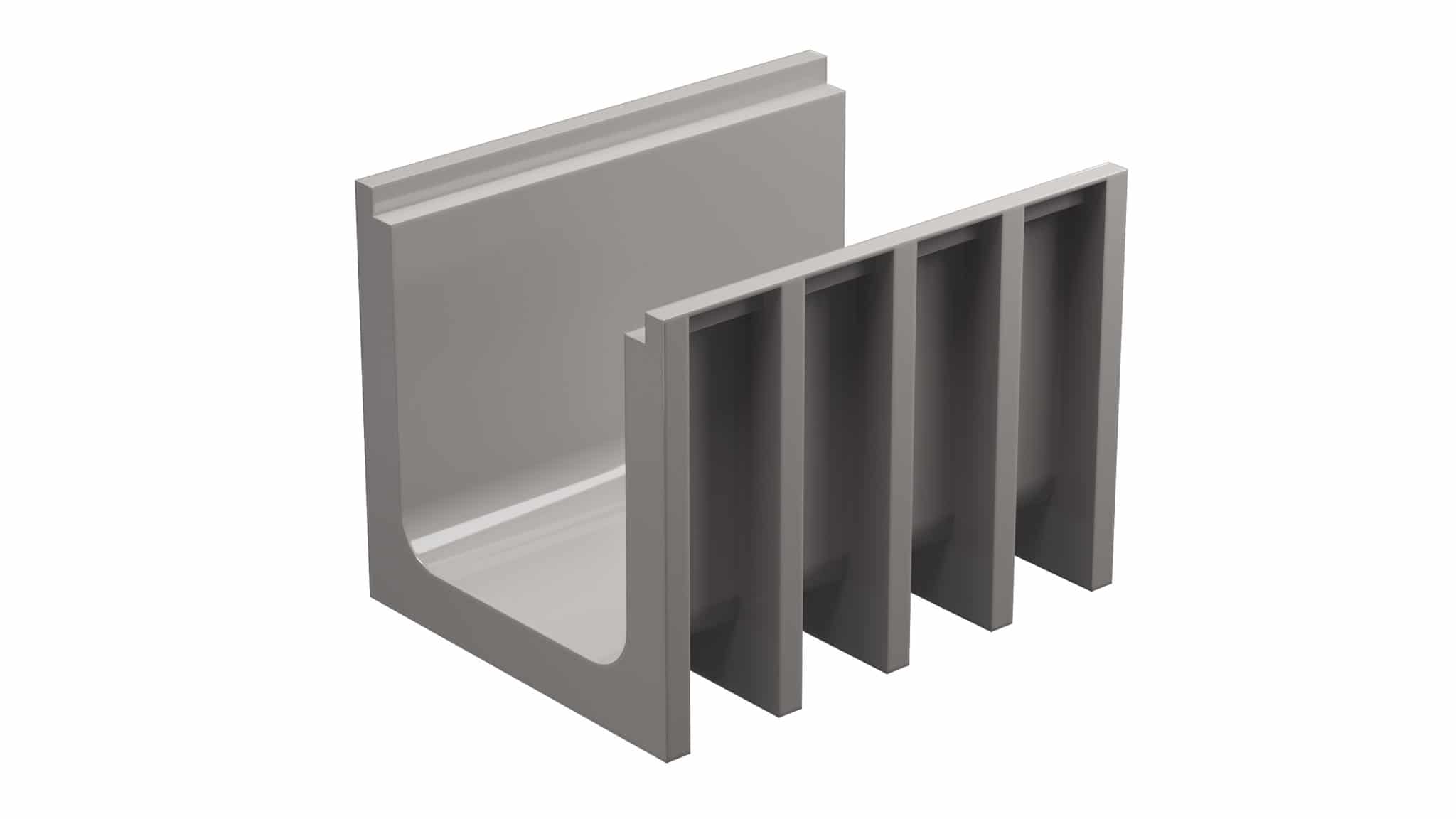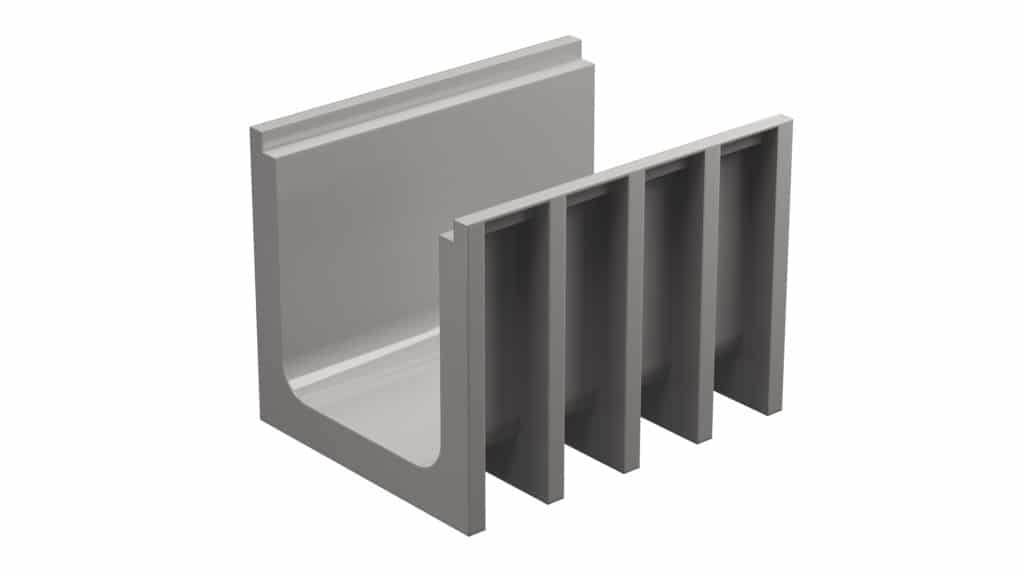 Trenchlite® grp cable trough
products
what are the benefits of Trenchlite® grp cable
Troughs?
Lightweight easy installation
Non-conductive properties
90% lighter than concrete
What other Fibex products can be used with our GRP Cable Troughs?